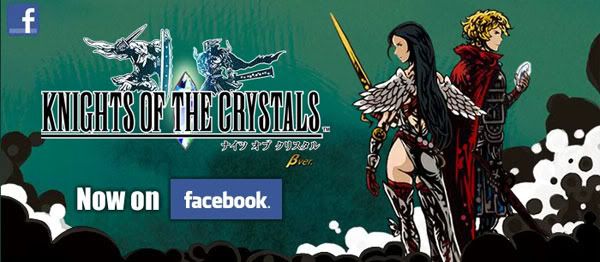 [Knights of the Crystals]
Square Enix's RPG that released on Facebook today!
- A story of many fates and outcomes await the would-be adventurer.
- Go questing, fight battles, gather treasure and watch your character grow.
- Unlock a wide range of classes that grant their own unique abilities and talents.
My Facebook: sephiroth_y[at]yahoo.com
Add or invite me as your Companions List if you would like to explore the game together with me :)
Click here to Start the game on Facebook
Click here to visit Official page
---