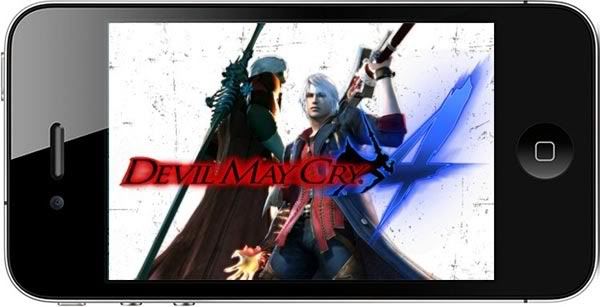 Early of January 2011 "
Devil May Cry 4 refrain
" was announced will be on iOS late of January or early of February 2011. And today I spot it in the game listing priced at $1.99. Yes, LIMITED TIME OFFER! However, it's possible will drop to $0.99 some days like
Game Dev Story
:p
But anyway, I already bought it at this price. For the ratings, average it got 3 stars above from the customers at this moment.
**updated on 10th February 2011
Well, surprisingly it has been dropped to $0.99! Not only that, Capcom drops most of their games to $0.99! Valentine's Day promotion? Check out
Street Fighter IV
that was selling $9.99, BIG DISCOUNT!
**updated on 4th February 2011
Okay, I just finished the game once, here's adding a little more info:
The game features 10 levels of Nero's story of the game. Comparing to the original story on PS3/X360, all Dante's levels are excluded, however, the final boss after all Dante's levels is in the game.
Yamato (weapon) and Mission Skip mode can be unlocked by completing the game once. Hidden skills are unlocked by getting Proud Souls.
GAME FEATURES:
- Experience the hit console game in the palm of your hand
- Ten epic levels and eight boss fights
- Signature blend of guns and swordplay
- Deep combo system rewards stylish dispatching of enemies
- Customize your play style by collecting and spending red orbs
- Unique "Devil Bringer" arm opens up a range of combo options
- Retina display graphics and Game Center achievements
Preivew on iTunes
---